Car insurance is intended to safeguard you against monetary claims in case you're involved in an accident or your vehicle is harmed in some way.  Car insurance is a policy between yourself and an insurance agency in which you pay installments in return for coverage in case of an accident or other harm to the vehicle.  
Let us look at the benefits of having car insurance:  
Damage or loss to an insured vehicle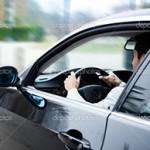 When it comes to automobile accidents, broken glass and bent fenders make it easy to assess the immediate damage. However, as expensive as these can be, there are many other expenses that can far outweigh the costs of property damage…and take much longer to realize.
Personal Injury Insurance 
Personal injury protection (PIP), also known as no-fault insurance, helps cover expenses like medical bills, lost wages or funeral costs after a car accident, no matter who is at fault.
Liability Insurance 
Liability coverage is an important insurance protection. Bodily injury and property damage liability coverages provide compensation for injuries to others, and for the damage your vehicle does to another person's property if you cause an accident.
When you ask Hughes Associates, Inc. Insurance Agency for automobile insurance, you're not 'stuck' with one product from one company. As an Independent Agency, we shop among many, many insurance providers. Some offer better rates for younger drivers while others are more aggressive in going after older drivers. There are many companies that offer discounts when you carry both homeowners insurance and automobile insurance with them. Our experienced agents will help you wade through the various options and provide solid solutions that protect you while offering the best possible rates. Enjoy excellent coverage at competitive rates with Hughes Associates, Inc. Insurance Agency.