Car, Boat, Business, Commercial, Homeowners, Life, Umbrella Insurance & Annuities in Ridgewood, Queens, New York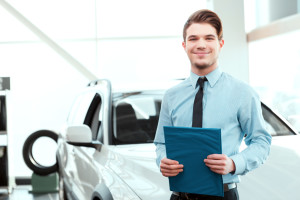 Hughes Associates has earned a reputation throughout Ridgewood for providing world-class service to personal insurance and business insurance customers. From Metropolitan Avenue in the north to Wyckoff Avenue in the South, families and business owners turn to Hughes Associates for comprehensive insurance. Ridgewood, New York celebrates the brick and stone architecture of the early 20th century, giving it a Brooklyn face with a quiet and homey neighborhood feel and Hughes Associates is proud to provide the peace of mind they deserve. Homeowner's insurance, auto insurance, life and health insurance, boat insurance, flood insurance, business insurance: whenever a need exists for quality coverage at competitive prices, Ridgewood is covered by Hughes Associates.
As an independent agency, Hughes Associates has delivered rock solid insurance protection to our friends and neighbors throughout Ridgewood. Being an independent agency gives our clients the advantage of having access to multiple insurance carriers. That means Hughes Associates does the shopping, comparing auto insurance, homeowner's insurance, life and health insurance rates and many other available coverage to deliver the best policy at the best price. We represent many of the nation's top-rated insurance companies…companies who understand the importance of providing quality service with every policy. At Hughes Associates, the focus is always on the client.
Personal Insurance
Wherever you live in Ridgewood; whatever you drive and no matter how big or small your family, insurance plays a vital role in protecting the things you value. Hughes Associates takes pride in protecting you and your family against the risks that you face. For more than 40 years our professional staff has provided auto insurance, homeowner's insurance, life and health insurance, as well as flood insurance, boat insurance and many other types of coverage designed with your family's welfare in mind. As an independent insurance agency, we've developed relationships with multiple insurance companies, allowing us the opportunity to shop for the best available rates. This ensures you always have access to quality personal insurance coverage and competitive prices. We work equally hard to show families throughout Middle Village how life insurance and annuities can protect your family's financial future while helping you save for tomorrow. Personal insurance delivered with a personal touch: Hughes Associates Inc.
Business Insurance
Whether it's an established commercial institution or a new business looking for quality coverage, business owners throughout Ridgewood turn to Hughes Associates for professional guidance in selecting the right business insurance. As an independent insurance agency, Hughes Associates compares the commercial insurance policies of multiple providers to offer the most competitive options available. We look at your business risks and suggest companies best suited to provide the kind of comprehensive business insurance coverage that addresses your unique risks while maintaining a competitive pricing structure. Professional liability, general liability, commercial property coverage, builder's risk and so much more: we make protecting your business our business at Hughes Associates Inc.
Hughes Associates Inc.
Meeting the insurance needs of Glendale, New York since 1967
Home Insurance
Auto Insurance
Commercial/Business Insurance
Life Insurance