Car, Boat, Business, Commercial, Homeowners, Life, Umbrella Insurance & Annuities in Middle Village, Queens, New York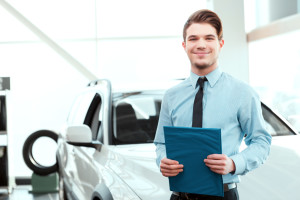 Hughes Associates has been meeting the personal insurance and commercial insurance needs of families and businesses throughout Middle Village for over four decades. Middle Village, New York is a wonderful working-class neighborhood that's both quiet and bustling. Whether we're protecting mom and pop stores along Metropolitan Avenue with dependable business insurance coverage or providing just the right homeowner's insurance for families, Hughes Associates offers real-world insurance solutions. From Rego Park to Glendale, Woodhaven Boulevard all the way to Maspeth, you'll find clients with auto insurance, life insurance, business insurance, homeowner's insurance and more provided by the professionals at Hughes Associates.
For nearly half a century our Middle Village neighbors have trusted Hughes Associates to provide the kind of insurance they can depend on when the unforeseen occurs. We've spent years helping clients select insurance coverage that protects them from so many risks. Homeowners insurance, business insurance, flood insurance, auto insurance, boat insurance: if it has value, Hughes Associates offers the insurance solution necessary to deliver peace of mind to our Middle Village clients. We dedicate the necessary time to understand your individual risks and provide solutions designed with you in mind.
Personal Insurance
The home you live in, the cars you drive and even your future financial health are all subject to certain risks. Some can be avoided through careful planning. For everything else there's personal insurance from Hughes Associates. Since 1967 we've provided auto insurance, homeowner's insurance, life insurance, boat insurance, flood insurance and many other policies designed to meet the needs of our Middle Village neighbors. As an independent insurance agency, Hughes Associates can shop among many of the nation's top-rated insurance companies to find just the right coverage at just the right price. We know which companies specialize in particular areas of risk and carefully match the right carrier with the right client so you save money without compromising coverage. We take the time to explain the many personal insurance options available. We can show you how life insurance and annuities can benefit you in ways you may not have considered. Middle Village families need solid, affordable personal insurance…and they find it at Hughes Associates.
Business Insurance
Middle Village, New York is full of thriving businesses and Hughes Associates makes it our business to ensure theirs! In order to meet the business insurance needs of our Middle Village neighbors, Hughes Associates represents a multitude of business insurance carriers, allowing us to match individual risks with just the right insurance company. Since many specialize in providing coverage for specific businesses, the professionals at Hughes Associates carefully match our business insurance clients with the carrier that offers the most comprehensive coverage for their specific risks…at a rate that won't destroy the company's budget. From professional liability to errors and omissions, commercial property coverage to general liability and builder's risk, our business is protecting yours at Hughes Associates.
Hughes Associates Inc.
Meeting the insurance needs of Glendale, New York since 1967
Home Insurance
Auto Insurance
Commercial/Business Insurance
Life Insurance