Auto, Boat, Business, Commercial, Home, Life, Umbrella Insurance & Annuities in Forest Hills, Queens, New York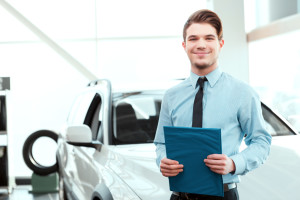 From the beautiful 100+ year-old homes of the Gardens to the many shops on Austin Street, Hughes Associates has earned a reputation throughout Forest Hills for providing the old-fashioned personal service with insurance that meets today's needs. Whether you're looking for the right homeowners insurance for your Tudor home or business insurance that provides smart risk management solutions, Hughes Associates has the insurance you need. As an independent insurance agency, we represent top-rated insurance companies who offer competitive rates on auto insurance, homeowners insurance, commercial insurance and a variety of insurance products for clients throughout Forest Hills.
For over 40 years, Hughes Associates has been there for individuals and businesses throughout Forest Hills. We've helped families plan for their futures with annuities. We've shown them how life insurance will not only protect their family's financial future but can also earn cash value for future expenses. We've helped them find the right health insurance policy for their entire household. Our agents have saved family's money on automobile insurance, shown them how umbrella insurance can provide the additional liability coverage they need. Boat insurance, coverage for RV's, renter's coverage: Hughes Associates offers the insurance products Forest Hills businesses and families need to live life and do business worry-free.
Personal Insurance
Forest Hills families turn to Hughes Associates for quality insurance products that provide protection and peace of mind. From automobile insurance to homeowner's insurance, flood insurance to life and health insurance and so much more, Hughes Associates delivers quality coverage at affordable rates. As an independent insurance agency, we represent many top-rated insurance companies that share our passion for personal service. It also means that we do the shopping for you, making sure you get the best coverage at the best possible rate. Our knowledgeable staff knows how to put Forest Hills clients and top-rated carriers together to make sure they receive all qualifying discounts. We save you time, money and frustration by making sure Forest Hills families have the coverage they need.
Business Insurance
Forest Hills business owners have come to know Hughes Associates as the insurance agency to turn to for smart risk management solutions. Our business insurance is provided by many of the nations' most respected insurance carriers: insurance companies that have decades of experience in delivering commercial insurance. Our associates know how to counsel businesses, taking the time to evaluate their risks and offer real-world solutions that meet their needs and their budgets. From commercial property coverage to general liability, professional liability to builder's risk, we have the coverage that meets the needs of Forest Hills businesses. We're equally experienced in helping businesses select group employee benefits packages, including group life and group health insurance to attract and retain quality employees. Protecting Forest Hills businesses: it's what we do at Hughes Associates.
Hughes Associates Inc.
Meeting the insurance needs of Glendale, New York since 1967
Home Insurance
Auto Insurance
Commercial/Business Insurance
Life Insurance