Car Insurance, Life Insurance, and Home Insurance in Arverne, Queens, NY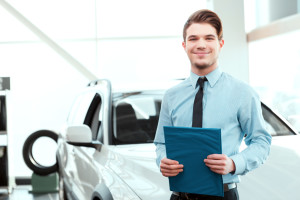 You have reached the ideal location on the Internet if you are looking for auto insurance in Arverne, Queens. Car insurance can be expensive, and you will never know if you are getting the lowest premium if you settle for the first quote you are given.
On the other hand, if you partner with our agency, you can be certain that you will pay the lowest possible premiums. We have relationships with many different world class insurers, so we run the numbers through our system and bring back the lowest quote for the Arverne, Queens car insurance coverage that you need. In addition to car insurance, we also provide boat insurance, recreational vehicle insurance, and motorcycle insurance.
As a comprehensive, full service insurance agency, we offer homeowners insurance in Arverne, Queens as well. Once again, we have the ability to obtain coverage from multiple different companies, and they are in competition for your business. You get top notch home insurance coverage, but it does not come with a top notch price tag. Plus, if you want to add flood insurance to provide an added level of protection, we can obtain that coverage for you.
Life Insurance is another form of insurance that we offer to our individual clients. You can go forward with total peace of mind if you know that your family will be provided for come what may, and we offer annuities as well.
Commercial Insurance for Arverne, Queens Businesses
We have all of your personal insurance needs covered, but we are also commercial insurance specialists. Regardless of the nature of your business, we can get you the commercial insurance that you need at a price that will not be a strain on your budget. Our offerings include commercial vehicle insurance, liability insurance, umbrella insurance, commercial property insurance, professional practice insurance, and any other type of business insurance that you may need.
Get the Customer Service You Deserve!
Our agency has been serving clients in this area for over four decades, and this level of longevity says a lot about our customer satisfaction rate. When people work with us, they stay with us, and we have many relationships that span multiple generations. If you are ready to simplify your life and lower your premiums, you can speak with one of our Arverne, Queens insurance specialists right now if you give us a call at 718-456-8646.