Insurance & Annuities in Maspeth, Queens, New York
including Auto, Business, Commercial, Flood, Homeowners, Life, Umbrella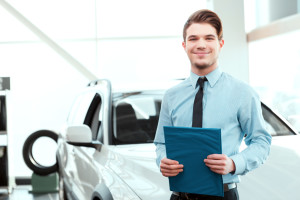 Hughes Associates is proud to provide Maspeth, New York clients with quality insurance protection for all areas of their lives. Maspeth is old-school Queens at its best; a place where neighborhoods of families, small shops and restaurants look out for one another. From Newtown Creek to Metropolitan Avenue, 52nd Avenue to Eliot Avenue, Huges Associates has you covered. Whether it's one of the many commercial interests along Grand Avenue in need of business insurance or homeowner's insurance for a nice brick home on Flushing Avenue, Hughes Associates provides the kind of personal service and dependable insurance that gives our Maspeth neighbors the peace of mind they deserve. Business insurance, homeowner's insurance, auto insurance, life and health insurance: Hughes Associates offers it all, as well as that all important umbrella insurance that affordably increases your liability protection across many risks. Our personal approach and professional ability make it easy for Maspeth residents to get both personal insurance and commercial insurance that fits their needs and their budgets.
Since 1967, Hughes Associates has helped the Maspeth community protect what matters to them. Our staff takes the time to learn about the needs of our clients, enabling us to make recommendations for insurance that addresses real-world risks. Whether we're analyzing risks to suggest a business insurance policy or explaining the specifics of personal insurance protection, such as a homeowner's policy, we make sure our Maspeth neighbors are informed enough to be comfortable with any decision they make concerning their insurance. We offer boat insurance, RV insurance and so much more. If it matters to Maspeth, it matters to us at Hughes Associates.
Personal Insurance
Your home, your car and your future: Hughes Associates offers smart insurance solutions for every aspect of your life. Families throughout Maspeth have come to depend on our agents to provide the friendly advice and affordable insurance solutions that deliver peace of mind. As an independent insurance agency, we do the shopping for you. Since we represent so many top-rated insurance carriers we can compare policies and rates for each individual, ensuring you get a protection package designed to meet your specific needs. Our experienced agents can show you how your particular situation may qualify you for certain discounts with certain insurance companies. We can help you save money on your auto insurance, homeowners insurance, flood insurance and other policies by matching clients with the right carrier. We'll share how life insurance protects your family's financial future in more ways than you realize. Maspeth clients get the best possible coverage at competitive rates with Hughes Associates.
Business Insurance
Like every city, businesses in Maspeth face a mountain of risks. That's why the pros at Hughes Associates have developed relationships with many of the nation's top-rated business insurance providers. We can offer business insurance from a variety of companies. Many specialize in meeting the needs of specific commercial risks, offering competitive advantages that save savvy business owners money without compromising protection. Risk management is an integral part of managing a business in Maspeth and Hughes Associates understands the need to choose wisely when it comes to business insurance. We'll carefully analyze your risks and offer smart solutions that protect you today and tomorrow. Commercial property coverage, professional liability, general liability, builder's risk and so much more: Our business is protecting yours at Hughes Associates.
Hughes Associates Inc.
Meeting the insurance needs of Glendale, New York since 1967
Home Insurance
Auto Insurance
Commercial/Business Insurance
Life Insurance