Affordable Car Insurance and Home Insurance in Breezy Point, Queens, NY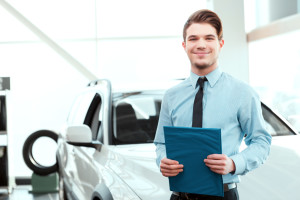 If you own a home in Breezy Point, Queens, homeowners insurance is a must, and this is an area of specialization for our agency. We have been connecting local residents with solid, low cost home insurance for decades, so we have a thorough understanding of the marketplace and the expectations of the mortgage companies.
You will never overpay when you obtain your homeowners insurance through Hughes Associates, because we conduct in-depth cost comparisons. We are not bound by a relationship with any one company, so we can identify the lowest quote for the level of home insurance coverage that you need. Plus, we can also obtain flood insurance for you if flooding is a source of concern.
In addition to the home insurance that we offer, we are the low cost leader for auto insurance in Breezy Point, Queens. It can be very expensive to operate a motor vehicle in New York, and affordable car insurance can certainly make a positive difference. We also offer boat insurance, motorcycle insurance, truck insurance, and recreational vehicle insurance.
Life Insurance is another form of coverage that you can obtain through our agency. It is important to carry an income replacement vehicle to protect your loved ones, and we offer a number of different life insurance options, and we also work with annuities.
Commercial Insurance in Breezy Point, Queens
We are well equipped to handle all of your personal insurance needs, but we are also commercial insurance experts. The network of insurers that we have at our disposal compete for your commercial insurance dollar, so you always get the lowest possible premiums for your business insurance when you partner with Hughes Associates. Our agency offers a wide range of different types of commercial insurance, including worker's compensation insurance, commercial motor vehicle coverage, commercial property insurance, business liability insurance, umbrella insurance, and more.
Save Money and Simplify Your Life!
It can be difficult to find the time to maintain relationships with several different insurance companies, and you never really know if you are paying more than you should be if you don't have an insurance agent. A single call to our company can save you money and simplify your life, and we will always be here for you if you ever have a claim. If you are ready to make the connection, you can reach one of Breezy Point, Queens insurance agents right now at 718-456-8646.