Auto, Boat, Business, Commercial, Home, Life, Umbrella Insurance & Annuities in Glendale, Queens, New York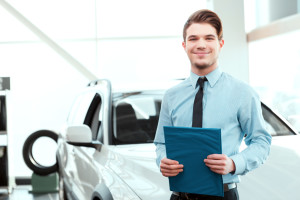 Hughes Associates is a proud member of the Glendale, New York community, providing auto insurance, homeowners insurance, commercial insurance and so much more. Glendale offers a wonderful combination of yesterday's historic charm and today's modern conveniences. It's a place where neighbors, friends and families come together. From the Jackie Robinson Parkway to Fresh Pond Road; Cooper Avenue to Woodhaven Boulevard, customers throughout Glendale count on Hughes Associates to help them manage the risks they face at home, at work and on the road.
Established over 4 decades ago, Hughes Associates has been the independent insurance agency in Glendale that families and businesses trust. Whether it's comprehensive business insurance that focuses on protecting your commercial interests or personal insurance coverage designed with your family's needs in mind, Hughes Associates offers quality protection from a variety of financially secure and respected insurance carriers. We take equal pride in helping you prepare for the future you hope for, as well as those unforeseen events that can devastate the unprepared. Our professionals can help you with health insurance to protect your family from financial hardship that often comes with catastrophic illnesses. We look out for your financial future by providing annuities, plus life insurance that not only offers protection for your family in the event of the unthinkable but can also build cash value for your future. We can deliver the additional liability protection provided by that all-important umbrella policy. Glendale, New York residents trust the agents at Hughes Associates to tailor solutions that address their insurance needs today with an eye towards tomorrow.
Personal Insurance
At Hughes Associates, we're not simply selling insurance: we're making sure our neighbors throughout Glendale, New York have affordable insurance solutions that address the real-life risks they face. From car insurance to flood insurance and everything in between, we provide strong coverage at competitive prices. As an independent agency, we pair Glendale residents with the carrier that's right for their needs, ensuring they receive all the discounts for which they qualify. Automobile insurance, homeowner's insurance, renter's insurance, life and health coverage: when it comes to families throughout Glendale, Hughes Associates has the insurance they need with the service they deserve.
Business Insurance
At Hughes Associates, our business is protecting yours. While commercial insurance can be a complicated process, our staff helps Glendale business owners select the coverage they need at competitive rates without compromising coverage. Our goal is to make sure our commercial clients can do business as usual, knowing their interests are protected. As an independent insurance agency, we can provide commercial insurance options that go beyond the limited offerings of single carrier agencies, allowing us to customize business insurance that delivers solid risk management solutions. We protect their property, their employees, their clients and their financial interests. We represent top-rated financially solid insurance companies who share our commitment to delivering quality service. Hughes Associates offers general liability, professional liability, bonds, builder's risk insurance, group life & health, employee benefits and many other products designed with your business in mind.
Hughes Associates Inc.
Meeting the insurance needs of Glendale, New York since 1967
Home Insurance
Auto Insurance
Commercial/Business Insurance
Life Insurance