4 kinds of insurance that you need
Hughes Associates, Inc. offers insurance in Middle Village, NY, Forest Hills, NY, Richmond Hill, NY, Queens, NY, Woodhaven, NY, Glendale, NY.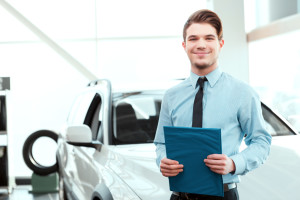 Auto Insurance: 
Auto insurance is essential for anyone who owns a vehicle. It provides financial protection against damages or losses resulting from accidents, theft, or other incidents involving your vehicle. Auto insurance typically includes coverage for property damage, bodily injury liability, medical payments, collision, and comprehensive coverage. It helps cover the costs of repairing or replacing your vehicle, medical expenses, and legal liabilities in case of an accident. 
Commercial Insurance: 
Commercial insurance is important for businesses and entrepreneurs. It offers protection against potential risks and liabilities specific to commercial activities. This type of insurance includes coverage for property damage, liability claims, business interruption, workers' compensation, professional liability (errors and omissions), and product liability. Commercial insurance safeguards your business assets, employees, and helps cover legal expenses arising from unforeseen events or lawsuits. 
Homeowners Insurance: 
Homeowners insurance is crucial for anyone who owns a house or property. It provides coverage for the structure of your home, personal belongings, and liability protection. Homeowners insurance typically protects against damages caused by fire, theft, vandalism, natural disasters, and accidents on your property. It also includes liability coverage in case someone gets injured on your premises and requires medical treatment or files a lawsuit. 
Life Insurance: 
Life insurance is important for individuals who want to provide financial security for their loved ones in the event of their death. It offers a death benefit to the beneficiary upon the policyholder's demise. Life insurance policies come in various forms, such as term life insurance, whole life insurance, and universal life insurance. The purpose of life insurance is to provide financial support for funeral expenses, mortgage or debt payments, income replacement, education expenses, and other financial needs that may arise after the policyholder's death. 
These are four common types of insurance that many people consider essential. However, insurance needs can vary based on individual circumstances, and it's always a good idea to assess your specific needs and consult with insurance professionals to determine the most suitable coverage for you. Please give us a call without hesitating further.