Are you looking for the perfect car which will help you enjoy new thrilling adventures on the road? Before you decide on the perfect car for you, you need to make sure that your automobile is perfectly protected on the road from all sorts of threats and challenges it is likely to experience. One of the best solutions for this kind of a problem is definitely a car insurance. We, at Hughes Associates, Inc., is just what you have been looking for. We are an experienced and reputed company which has established in 1967. We are known for our customized yet comprehensive insurance programs which cover all sort of risks for your car. We are a family owned and operated company that prioritizes the needs and interests of our automobiles. So, if you belong to areas like Forest Hills NY, Glendale NY, Howard Beach, Queens NY, Richmond Hill NY, or Woodhaven NY, then you can opt for us.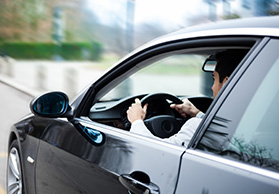 Here, we have put together a few common ways in which a car insurance policy can benefit you. Take a look. 
Sudden car breakdowns become a common issue after a few years of your purchase. Due to regular wear and tear, the auto parts might not be able to give a good performance, leading to breakdowns. But repairs have become extremely expensive. So, it is better if you cover these charges with your insurance.
Road accidents are also a part of our reality due to aggressive driving. If your car meets with an accident, it will damage the car completely and at the same time, cause severe injuries to you or other people in the car, thereby subjecting you to higher medical bills and liability payments.
So, if you think a car insurance policy will benefit you in the long run, quickly contact us now.