Are you looking for new ways to improve your car's performance? Or are you looking to invest in your new motorcycle? Well, it is essential to look after your vehicles and maintain them when you are an automobile owner. But you should realize that there are certain risks and challenges about owing an automobile, which might affect your pocket. In order to cover such losses, you have to invest in quality insurance programs. We, at Hughes Associates, Inc., can be the right choice for you. We are an experienced and reputed company which can offer you a solid insurance coverage for your automobiles. We have been in this field since 1967 and have catered to several people for their auto insurance needs. Right from car to motorcycles and even boats, we provide protection for all types of automobiles. We have smart and licensed agents to help you make the right choice. So, if you belong to areas like Forest Hills NY, Glendale NY, Middle Village NY, Queens NY, Ridgewood NY, or Woodhaven NY, you can rely on us.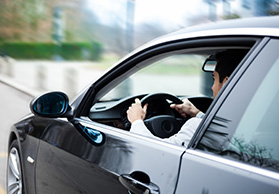 Here, we have put together a few vital things to check about your auto insurance before making a choice. Take a look. 
First of all, you must make sure that the coverage provided in the policies are encompassing your needs. Check the coverage options and make sure the common issues are all well-compensated for.
Another thing that you need to check is if the premium rates are suitable for your budget. Remember that you have to pay the premiums at the end of every month.
So, after checking these factors, if you are interested in our policies, contact us today.