When a family suffers the loss of a loved one it's always a painful time. When that loved one was responsible for the family's financial stability the results are even more devastating. If the unexpected happens and you're no longer there to provide for your family's financial needs, what happens? That is where the importance of a life insurance policy comes in.
Let us look at the importance of having life insurance:  
It Can Safeguard Your Family Monetarily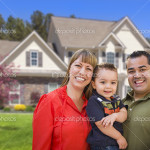 The last thing a family needs during a time of loss is usually the first thing they have to deal with: financial issues. From final expenses to mortgage payments, braces to college education and so much more, the bills keep coming.
It Can Cover Burial Service Costs 
Memorial services can be costly. Your family could utilize a portion of the money received from your life insurance policy to help pay for these expenses. To do this, your family could use direct a portion of the policy to the funeral home, or they can pay from their own savings and use the life insurance money as a repayment for these costs. 
It Can Assist With Paying for Future Educational Costs
Assuming you have kids, a life insurance policy can assist your family with paying for future childcare and educational costs. Regardless of whether you've previously begun adding to a school investment funds plan, the money your family would receive from a life insurance policy can give them extra cash to assist with covering your kids' schooling if you unexpectedly passed away.
You've seen the ads for life insurance on the internet and TV and heard them on the radio. There is a seemingly unlimited supply of life insurance companies offering a multitude of products. How do you choose? What is a good premium?
These are questions Hughes Associates, Inc. Insurance Agency answer every day. As an independent insurance agency, we have the ability to shop among multiple life insurance providers; comparing rates and helping our clients obtain coverage that matches their individual needs. We compare rates among many companies so you get a policy at a price you can live with.